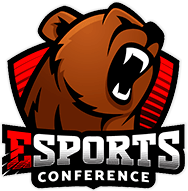 Russia's first conference devoted to investments and integration of Russian business into the international market of eSports.
eSPORTconf Russia 2018
| Moscow
About conference
eSPORTconf Russia 2018 is the only business conference in Russia dedicated to e-sports. It will be held on April 3 in the center of Moscow.
The event will focus on studying a new promising industry for its monetization. The conference will also become a platform for finding new investors and partners.
The event will be useful for:
♦ representatives of the gaming industry;
♦ owners of small, medium and large businesses;
♦ marketers or business analysts;
♦ representatives of entertainment and sports TV channels, cinemas;
♦ those who want to make progress in the field of e-sports and get an e-sports education.
Opening hours: from 10:00 to 18:00.
Subscribe to news
If you subscribe to our newsletter you will receive all latest news of a esports: interviews, videos, analysts etc!
Conference hall

10:00
Opening of the conference
10:30
Sarkis Darbinyan
Managing partner of the Digital Rights Center and expert in the IT law
E-sports and cryptocurrency betting
11:00
eSports in education: "Dnevnik.ru" case
11:30
Roman Alymov
President of the regional Russian eSports Federation office
The development of e-sports in Russia
12:00
E-sports, Performance, and Charity. Case study of DOTA2 midder tournament – #HELPFLOW
12:30
Case StarLadder and Omen HP. How to make the community itself advertise the brand

13:00
Coffee break
14:05
How gamers have changed the business landscape
14:40
Professional league in e-sports
15:15
Mariya Lepshikova
Maria Lepschikova is a legal counsel and owner of Pravovaya Liniya, LLC, expert in legal backing of gambling and lottery business
Normative and legal regulation of e-sports in Russia
15:50
E-sports and business. ESports as a marketing tool in the Digital age
16:25
Denis Bushnev
Lawyer, International legal company Baker McKenzie.
Status of eSports athletes and migration problems they face in practice
17:00
Problems that e-sports teams face when working with sponsors
17:30
Influencers in e-sports brand promotion
Demozone
Demo area at eSPORTconf Russia 2018:
An excellent opportunity of target advertising for a large number of potential partners and existing customers
It is the most effective way for fast conclusion of transactions and it provides a universal format for direct communication with the target audience
Demo area at eSPORTconf Russia is an opportunity to find partners and attract new investments
It is an opportunity to meet and devote time to customers who need personal attention and approach
Present and advertise new products and services to target and specialized media
Confirm a leading position in the field and before competitors.
Confirm a leading position in the market.
Sponsor of Bags
Lanyard Sponsor
General mediapartner
General infopartners
Contacts
Marina Posherstnik For exhibitors and sponsors
Taras Kulyk For exhibitors and sponsors
Alisa Lis Conference coordinator
Ira Lysenko Event coordinator