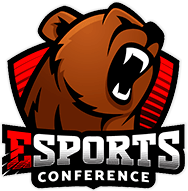 Russia's first conference devoted to investments and integration of Russian business into the international market of eSports.
eSPORTconf Russia 2018
| Moscow
About conference
eSPORTconf Russia 2018 is the only business conference in Russia dedicated to e-sports. It was held on April 3 in the center of Moscow.
The event was focus on studying a new promising industry for its monetization. The conference will also became a platform for finding new investors and partners.
The event was useful for:
♦ representatives of the gaming industry;
♦ owners of small, medium and large businesses;
♦ marketers or business analysts;
♦ representatives of entertainment and sports TV channels, cinemas;
♦ those who want to make progress in the field of e-sports and get an e-sports education.
Subscribe to news
If you subscribe to our newsletter you will receive all latest news of a esports: interviews, videos, analysts etc!
Demozone
Demo area at eSPORTconf Russia 2018:
An excellent opportunity of target advertising for a large number of potential partners and existing customers
It is the most effective way for fast conclusion of transactions and it provides a universal format for direct communication with the target audience
Demo area at eSPORTconf Russia is an opportunity to find partners and attract new investments
It is an opportunity to meet and devote time to customers who need personal attention and approach
Present and advertise new products and services to target and specialized media
Confirm a leading position in the field and before competitors.
Confirm a leading position in the market.
Sponsor of Bags
Lanyard Sponsor
General mediapartner
General infopartners
Download presentation
Sponsor packs