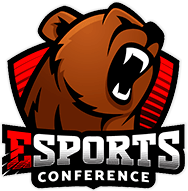 Russia's first conference devoted to investments and integration of Russian business into the international market of eSports.
eSPORTconf Russia 2016
1 December 2016 | Moscow
About conference
On December 1st, Moscow will host the eSPORTconf Russia 2016 conference devoted to eSports on the Russian and global markets with all their peculiarities.
Speakers will present the relevant market analytics, providing info about the current trends and future prospects. Within the event, speakers will define the most beneficial strategies for promotion of the Russian eSports on the global arena. In order to reach the goal, experts will analyze various conventional and innovative solutions.
Event will address all top-priority investment segments, from betting to the higher eSports education.
Subscribe to news
If you subscribe to our newsletter you will receive all latest news of a esports: interviews, videos, analysts etc!
Dmitry Zorkin
Co-founder of WARP
Anastasia Babkina
Senior producer eSports department Mail.Ru Group
Dmitry Belyaev, Vladimir Belov, Jan Nepomnyashchii
Bushnev Denis
Lawyer, Baker & McKenzie
Konstantin "groove" Pikiner
CEO Gambit ESPORTS CLUB
Pavel Shapkin
Co-founder UCC
Alexey Tkachuk
Chief editor of internet publication "Bookmakers Rating" BookmakersRating.ru
Konstantin Makarov
Founder of "Foundation of computer support and development of sports" President Bingo Boom
Hakobyan Momik
Head of Trading Department BetConstruct
Sarkis Darbinyan
The lawyer in the cyberrights sphere
Ignat Bobrovich
Executive director of the Group of Companies Game Show
Sergei Velikanov
Esport Director Gamanoid
Protopopov Roman
Gamebox project lead
Dalevich Artem
Producer of Internet projects Eristica LTD
Demozone
Demo area at eSPORTconf Russia 2016:
An excellent opportunity of target advertising for a large number of potential partners and existing customers
It is the most effective way for fast conclusion of transactions and it provides a universal format for direct communication with the target audience
Demo area at eSPORTconf Russia is an opportunity to find partners and attract new investments
It is an opportunity to meet and devote time to customers who need personal attention and approach
Present and advertise new products and services to target and specialized media
Confirm a leading position in the field and before competitors.
5. Confirm a leading position in the market.
More
More
Band sponsor
General mediapartner
General infopartners
More
More
More
More
More
More
More
More
More
More
More
More
More
More
More
More
More
More
More
More
More
More
More
More
More
More
More
More
More
More
More
More
More
More
More
More
More
More
More
More
More
More
More
More
More
More
More
More
More
More
More
More
More
More
More
More
More
More
More
More
More
More
More
More
More
More
More
More
More
More
More
More
More
More
More
More
More
More
More
More
More
More
More
More
More
More
More
More
More
More
More
More
More
More
More
More
More
More
More
More
More
More
More
More
More
More
More
More
More
More
More
More
More
More
More
More
More
More
More
More
More
Contacts
Vano Cholikishvili Customer service support